The Town of Enchanted Oaks is situated on approximately nine miles of shoreline at Cedar Creek Lake. Timbered with tall oak trees, it is a retreat of unsurpassed rustic beauty.

Enchanted Oaks covers 227 acres and is located between Gun Barrel City and Malakoff off Highway 198, about 60 miles Southeast of Dallas.
The Enchanted Oaks addition was developed in 1967, and a Property Owners Association was born in 1973. The Town of Enchanted Oaks was incorporated on December 14, 1974.
There are approximately seven-(7) miles of streets running through Enchanted Oaks.
The town has a town hall, fire station, swimming pool, playground, library, and two boat ramps.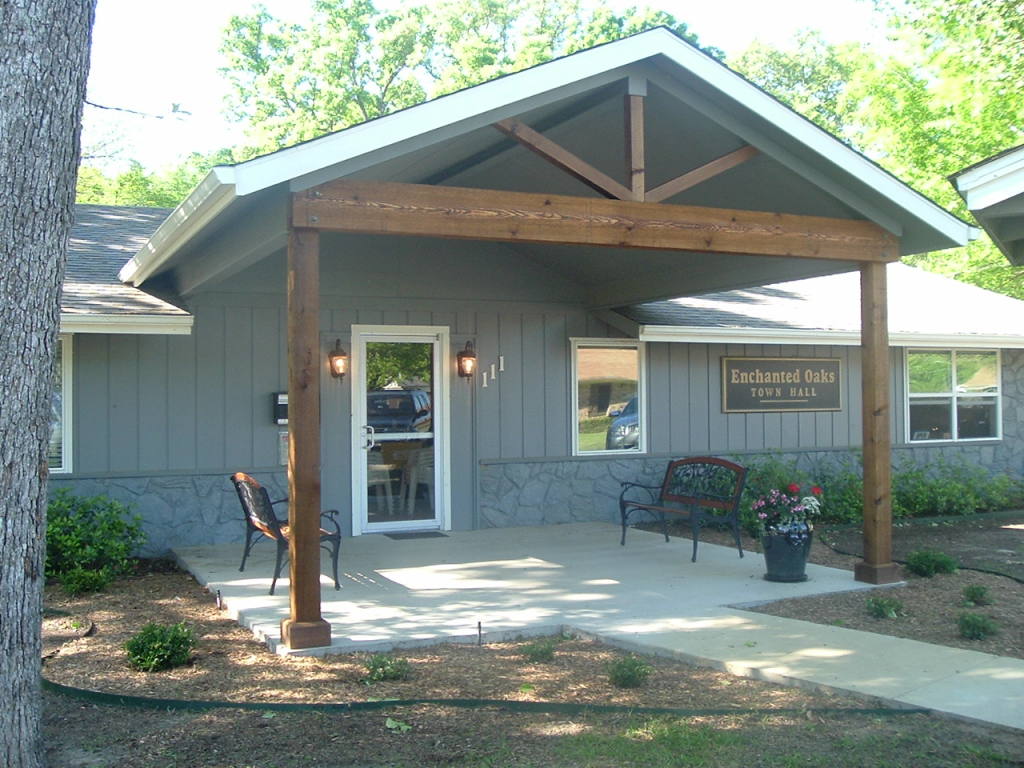 Town Hall
111 Deerwood Dr.

Office Hours
Monday - Thursday
9:00 a.m. - 1:00 p.m.
903-451-2222/Fax 903-451-9909
enchantedoaks@enchantedoaks.org
Mailing Address
P.O. Box 5019
Mabank, Texas 75147

RESIDENTS: If you would like to receive emails from the city about meetings and events please contact the Town Hall office at 903-451-2222

NOTICE:
Fireworks are only allowed to be discharged on
December 31 9:00 a.m. till 1:00 a.m. on January 1

Fireworks are NOT ALLOWED to be discharged at any other time.
Thank you for your cooperation and have a
Merry Christmas and Happy New Year!